KRAH Piping Systems/Solutions
For over 20 years, engineers have been trying to fix or overcome deficiencies encountered in traditional piping systems such as concrete, Glass Fiber Reinforced Polyester, PVC, Ductile Iron and Steel for sewer and storm water applications. These technologies, being rigid systems, are prone to fractures and permanent damage which grows the potential cost for construction jobs, furthermore, they are susceptible to a wide variety of chemical attacks both inside and outside the pipe.
Because of these conditions, Krah Mexico has the commitment to ensure the highest quality standard for the infrastructure, with the most robust and versatile large diameter piping system, taking advantage of the great properties encountered in HDPE, adding our own knowledge which conclude in a highly efficient, trustworthy, reliable and a the same time, economical.
This is why, Krah Mexico Large Diameter Piping Solutions can provide with the ultimate and most economical solution for a wide variety of applications, such as, sewer, storm water, irrigation, even potable water, sea inlets and outlet, pumping stations and many others. Every pipe in Krah Mexico, is designed to meet and exceed all the specifications your project may need.
<h2 style="text-align: center; color:#FFFFFF; text-shadow: 3px 2px 2px rgba(0, 0, 0, 1);"><strong>PIPING SYSTEMS WITH HIGH FLEXIBILITY, ELASTICITY AND BENDING CAPABILITIES</strong></h2>
We manufacture HDPE Krah Pipe from 18" uo to 160" in inside diameter. All our pipes are designed and manufactured according to ASTM F 894-13 or ISO 21138.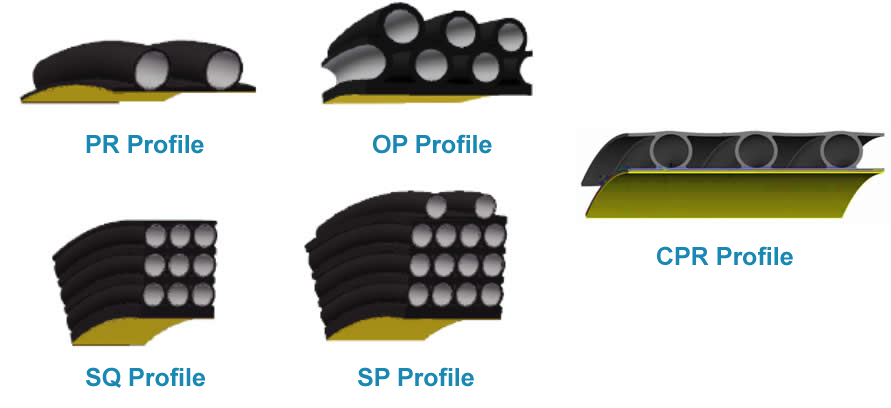 Low weight
Low manning coefficient (0.009)
Impact Resistance
Chemical Resistance
Abrasion Resistance
Yellow Interior
Top quality virgin materials.
High ring compression resistance
Electro fusion joints
Recyclable
Bending capabilities
UV resistance
Seismic resistance
Connections and manholes
Do you need more information about our high density polyethylene pipes?