City growth increased the need of bigger and better infrastructure in the water sector. Whether it's potable water lines, sewers or storm water drainage, the pipe industry began to acquire more importance in infrastructure. With the growth of water supply and constant changes to the need of the population, the seek for new production methods and materials with improve properties began.
Thanks to new industry processes, decades ago, the production of different plastic pipes started, which, thanks to their great benefits, penetrated the market with relative ease.
Krah Mexico has taking this to our advantage, and combined with the properties and advantages of HDPE, our Pipes have been developed using the best thermoplastics available with top of the line technology.
The main objective of a Krah Pipe is to be on the best possible scenario, where we can guarantee quality, durable and tailor-made solutions, in every project that needs pipe from 18" up to 120" in diameter.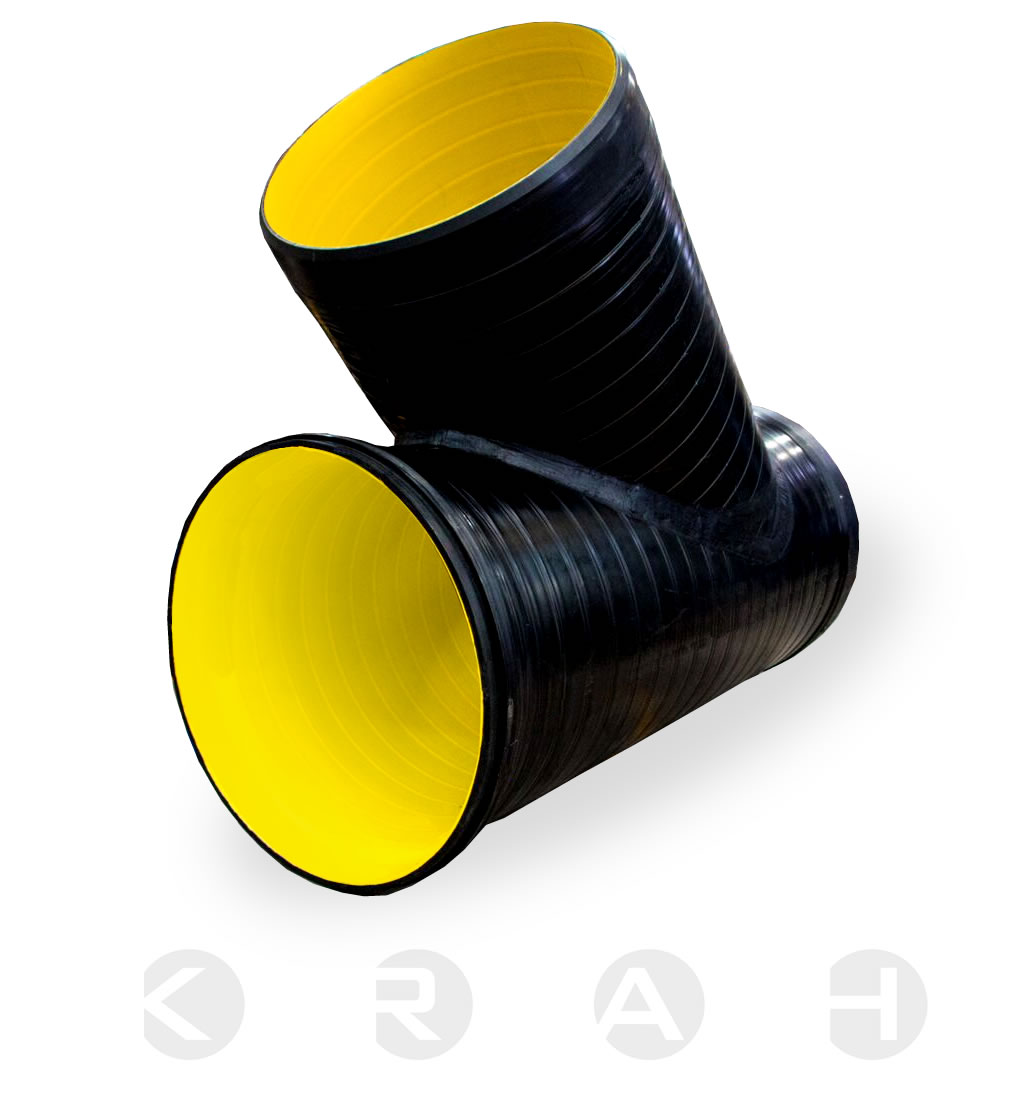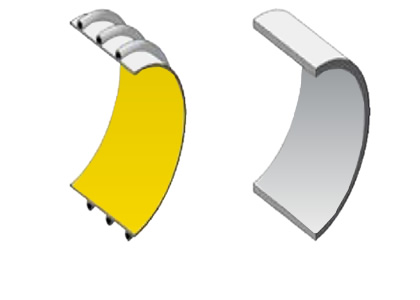 Using Profile Wall pipes, there can be a material weight reduction up to 65%, compared to its solid wall equivalnte (meaning a same ring stiffness solid wall pipe).
Formerly, plastic pipes, had to used reasonably big wall thickness to endure the conditions of the installation, like burial depth and live load. Resulting in heavy and expensive pipes. Profiled wall pipe, gives as much rigidity to the pipe as it solid wall equivalent, at a fraction of the weight, resulting in lighter and less expensive pipes.
Since every single application varies from one another, we design the profile wall in different geometries and sizes, to adapt the pipe to the conditions that are encountered in every single project.
<h2 style="text-align: center; color:#FFFFFF; text-shadow: 3px 2px 2px rgba(0, 0, 0, 1);"><strong>PIPING SYSTEMS WITH HIGH FLEXIBILITY, ELASTICITY AND BENDING CAPABILITIES</strong></h2>
IF IT BENDS, IT DOESN'T BREAK
Krah Mexico HDPE pipe present considerable advantages, among other materials like concrete, steel, ductile iron, even some other plastics. One of these advantages is its high flexibility, with it being a thermoplastic. So, in areas where tremor or even earthquakes occur often, our pipes are unaffected by the earth movements. But being flexible, does not mean that our pipe won't be highly resistant to burial depths and live loads.
Meet the characteristics of flexible hoses
Radial section flexibility
Flexible pipes respond to loads having a slight deformation, until they reach a new balance state (which is a combination of the pipe's rigidity and the backfill material properties of the installation). When a deformation occurs, the initial load is redistributed in the pipe surroundings, interacting with the backfill, and giving as a result a reduction of the load applied to the pipe, until it reaches a balanced state, then the deformation ends.
Axial elasticity
Given that Krah Pipes usually have a profiled wall, they can be easily anchored to the ground. There will be no axial movement, and if there were, it would be of minor importance to the pipeline. Also, Krah Pipes are not affected by temperature changes.
Bending
Krah Pipe can be bent, the radius for the pipe curvature it's given by the ratio between the pipes diameter and the inner wall thickness. If the ratio it's small then the ratio with the buckling for short term loads
Curved equation

Where:
RB = Curvature radius (mm)
S = Inner wall thickness (mm)
Expantion equation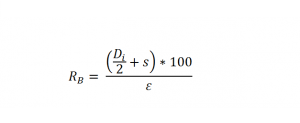 Where:
Di = Inner diameter of the pipe (mm)
ε =Maximum percentage elongation (%)
Do you need more information about our high density polyethylene pipes?